Welcome To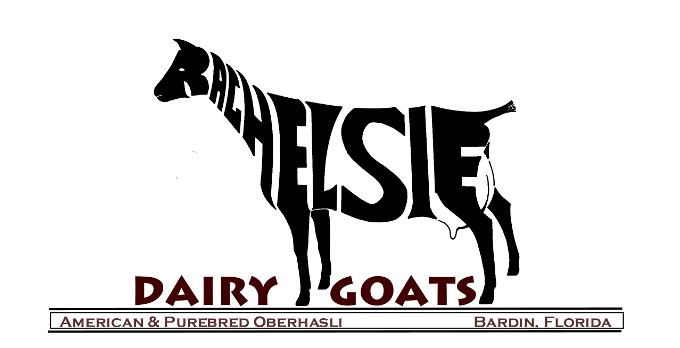 About My Farm


Rachelsie Farm is nestled under stately ancient live oak trees near the settlement of Bardin, Florida. Our nearest town is Palatka, Florida. You can find us on the map by following U.S. Highway 17 south from Jacksonville to Palatka, then west on State Road 100.

We are a small facility, emphasizing "quality" over "quantity". Even though goats became our focus in 1999, I have a lifetime of animal husbandry experience. The name "Rachelsie" is made from merging my daughter Rachel's name with mine. This is also true in our everyday life. We combined our love of animals, our talents, and our resources to have the farm we both dreamed of.

The Oberhasli


When my daughter and I first were attracted to goats, she fell in love with the uniqueness of the LaMancha. After going to several shows together, I met my first Obershali. I liked their quiet nature and sweet temperment. That first Oberhasli was Flylo-Farms Anise *3M, she earned her Jr. leg and first Milking leg as well as her Milking star before her un-timely death. Through her I learned about milking before daylight; bottle feeding kids; trying to AI when its freezing cold; DHIR; Linear Apprasial; but mostly, how wonderfully loving the Oberhasli are.

Like the saying "Goats are like potato chips; you can't have just one!" From that megar beginning, the herd has grown to 24 animals, and we have moved from an acre homestead on the St. Johns River to the current spacious farm further from civilized folks! The new facilities are goat specific with large paddocks under the shady live oak trees. The kid nursery is the best - 1800 sqft of individual chainlink "baby pens" all under roof with drop-down heat lamps.

Dogs, Poultry and Products


At Rachelsie Farm, our goats share affections with dogs, chickens, ducks, geese, and a barn cat. The benefits of this managrie is that when our goats arrive at the shows, there is little that upsets them. I have a Pug for showing and companionship; and working Bloodhounds. The Bloodhounds are trained for search and rescue, passive trailing, and farm companions. Their size and gentleness make them ideal around the goats.

In poultry, we have the Light Brahamas; these large fowl have a quite nature as well as being excellent layers. The Sebastopol geese keep the pastures patroled for pests; and even tolorate a playful game of chase from the weanlings! In 2011 we added the standard size Appleyard Ducks, every farm should have ducks for comic releif. They love to "boss" the goats, and it is so cute to see them snuggle down amomg the goats at bed time. We also added Black Laced Golden Wyandotts because the look the Oberhasli Goats with their beautiful mahogany-gold color with each feather outlined in black. With the number of does we milk, I have developed products that use goat's milk. Rachelsie Farm markets both glyceryn base and cold process Goat Milk Soaps; Goat's Milk Feta Cheese; Goat's Milk Cheese Spreads; and Goat's Milk Butter. During the Holiday Season, we also market Goat's Milk Fudge. The Feta cheese has a smooth texture with just a bit of the Feta 'tang' - wonderful on crackers or crumbled over a greek style salad. In 2011, at the ADGA National Convention Cheese Competition, our Sundried Tomato & Herb Marinated Feta won Reserve Best In Show - Amature Division. We also won second place with block Feta, and first place in both Salted and Unsalted Butter. Click on the "Products" page to see our "Live Oak Cottage" store for ordering information. In 2012, Rachelsie Farm embarked on the adventure of Facebook. Our link is listed on the left under "Related Links" -- follow us on Facebook to see the latest news, and updates on the 2014 kiddings.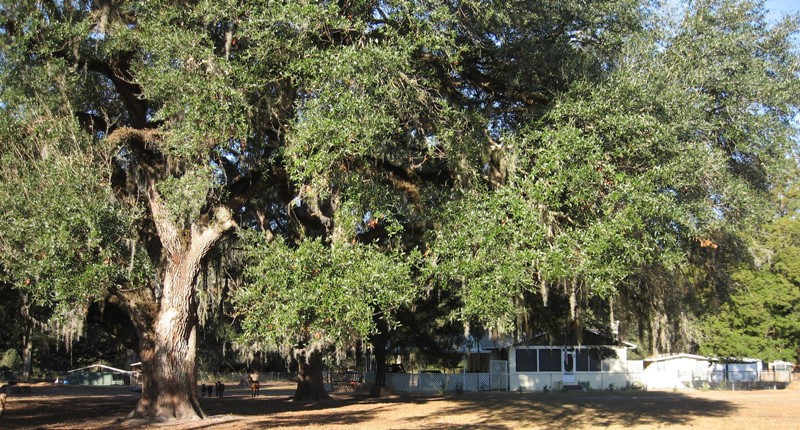 ---
E-Mail: rachelsie@yahoo.com
---
Back To The Top